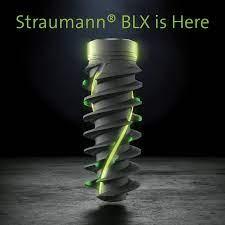 Straumann ® BLX is Here
Carpinteria, CA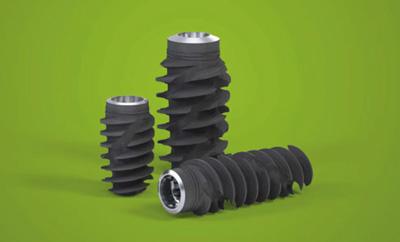 Straumann® connector known as Abutment
Straumann® SLActive implants
At Carpinteria Smiles we are committed to achieve excellence by providing the best treatment option to our patient. To reach this goal, we chose our implant system based on recent studies and publications.
Straumann® Stands for premium Swiss quality, precision, and innovation delivering confidence in dentistry, back by the largest global scientific network since its foundation in 1954. As the global leader in implantology, they deliver cutting-edge innovations that regarded as industry benchmarks and disruptive technological breakthroughs, supported by long-term scientific evidence.
With decades of experience at the leading edge of dental implant technology solutions, Straumann® is a trusted resource and to date, more than 14 million Straumann® dental implants have been successfully placed, with outstanding long-term results documented in more than 700 scientific publications.
SLAcive is one of the Straumann® highest performance surface for the highest predictability and accelerated osseointergration. Recent studies show an outstanding clinical performance of SLActive implants even in very challenging treatment protocols
Predictability: Implant survival rate in immediate loading after 10 years: 98.2% which makes it very reliable.
Osseointegration: One of the beauties of Straumann SLActive implants is reducing healing period from 6-8 weeks down to 3-4 weeks in all indications. (There are cases that do not fall into this category, such as patients who need bone reconstructions through Guided bone regeneration or patients who need sinus lift, and so forth)
In Carpinteria Smiles, we do not offer you just Struamann® implant, but we offer you Struamann SLActive implant which is one of the most superior and highest-quality implants that a patient can have. With Struamann® SLActive implant you can have your crown way earlier than many other implant systems. It will cut the healing time safely by about half. In most of the cases, patients can have crown final crown in about 2 months unlike many other implant systems that it may take up to 4 to 5 months.
In Carpinteria Smiles, we see you as a member of our family, and believe that you deserve nothing less than the best.
Quality Dental Services Can Transform Your Smile
By visiting us as soon as possible, our team can help get you the professional treatment you need. Instead of waiting around and allowing the symptoms to get worse, we can provide you with treatment options.
Dental Implant Terminology
Call Us To Learn More About Dental Implants
Dental implants closely imitate the form and function of natural teeth. If you are missing teeth, this may be the solution for you. Call (805) 920-2141 to set up an appointment at Carpinteria Smiles and learn more about this procedure.
Helpful Related Links
About our business, license, and website security
Carpinteria Smiles was established in 2022.
We accept the following payment methods: American Express, Cash, Check, Discover, MasterCard, and Visa
We serve patients from the following counties: Santa Barbara County and Ventura County
We serve patients from the following cities: Carpinteria, Summerland, Santa Barbara, Montecito, Goleta, Ventura, Oxnard, Ojai, Camarillo, and Lompoc

CA (License #103337)

. View License Information and Specifics

National Provider Identifier Database

(1720555279). View NPI Registry Information

Norton Safe Web

. View Details

Trend Micro Site Safety Center

. View Details
Related Posts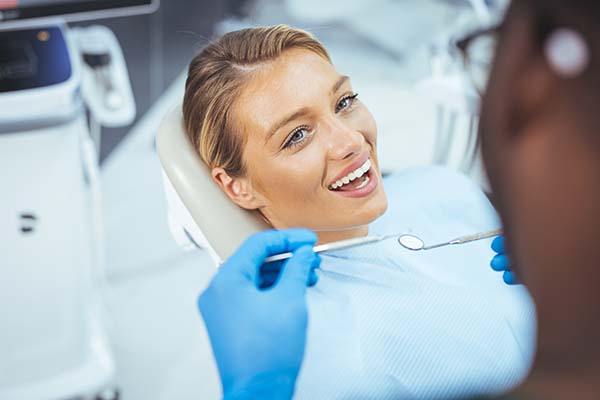 A general dentist offers a wide range of dental services to patients of all ages, which is why it is beneficial to have regular appointments with them. Maintaining regular appointments is in everyone's best interest, regardless of age! In this article, we discuss a few benefits of having one dentist to visit on a regular…