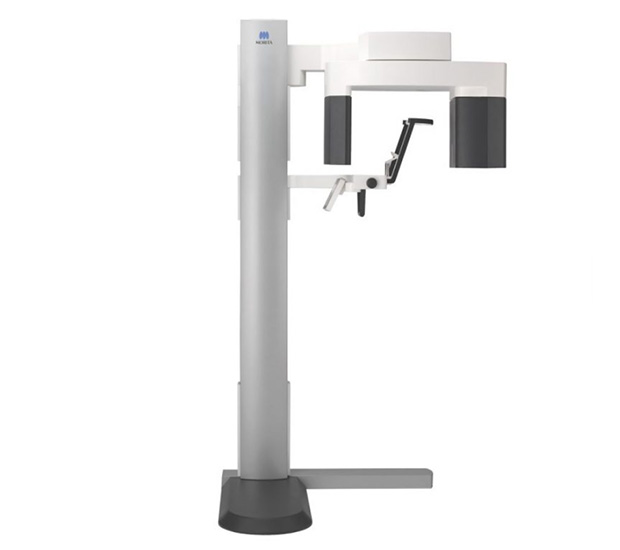 Veraviewepocs 3D R100 CBCT Scanner
Carpinteria, CA
The Morita Veraviewepocs 3D R100 CBCT Scanner is the high quality The Veraviewepocs 3D R100 offers unique MORITA image quality for our patients at Carpenteria Smiles. This unit has revolutionized 3D imaging and continues to set standards. Superior image quality in 3D and 2D, the MORITA-exclusive Panoramic Scout function, and the MORITA-exclusive Reuleaux image format, are just a few examples. In addition, there are features such as eight selectable exposure areas, an automatic exposure for panorama shots, and innovative techniques for automatic dose reduction.
This powerful system enables us to deliver for you many additional benefits:
an extraordinary combination of the most precise 3D imaging
large image detail
lowest radiation exposure reliable diagnostics
digital planning for all indications in modern dentistry, including:

Implant placement surgery
Endodontics
Periodontics
Oral-maxillofacial surgery
TMJ
Pathology
Impacted and supernumerary teeth
DICOM export for implant surgical guides & CAD/CAM integration
Airway analysis
Your comfort as our patient is the most important key to our success with your smile and oral well-being. We use cutting edge technology for our patients comfort and ease of mind.
At Carpinteria Smiles, We Keep Our Patients Comfort and Safety in Mind First when evaluating your treatment plan using the Morita Veraviewepocs 3D R100 CBCT Scanner!
Root Canal – Yes or No?
With the Morita CBCT Scanner, Carpinteria Smiles is able to identify Root Fractures that would not be visible on a panoramic or periapical film which is very important when making a decision if you need a Root Canal or not which reduces risk to our patients.
Maxillary Impacted Canine Tooth
The Morita Veraviewepocs 3D R100 CBCT Scanner at Carpinteria Smiles, we can accurately view detailed information on the inner structure of the tooth in 3D allowing us to see the detailed view of the eruption and exact position of the maxillary impacted canine tooth. This saves the patient additional risk and time in surgery to remove the tooth.
Dental Implants
At Carpinteria Smiles we use the Morita Veraviewepocs 3D R100 CBCT Scanner for a comprehensive periodontal and implant treatment plan with complete confidence to use in specific planning for block grafts, sinus grafts and implant placement minimizing surgery time and risk. Our patients can see for themselves with accuracy and precision their treatment plant.
Helpful Related Links
About our business, license, and website security
Carpinteria Smiles was established in 2022.
We accept the following payment methods: American Express, Cash, Check, Discover, MasterCard, and Visa
We serve patients from the following counties: Santa Barbara County and Ventura County
We serve patients from the following cities: Carpinteria, Summerland, Santa Barbara, Montecito, Goleta, Ventura, Oxnard, Ojai, Camarillo, and Lompoc

CA (License #103337)

. View License Information and Specifics

National Provider Identifier Database

(1720555279). View NPI Registry Information

Norton Safe Web

. View Details

Trend Micro Site Safety Center

. View Details
Related Posts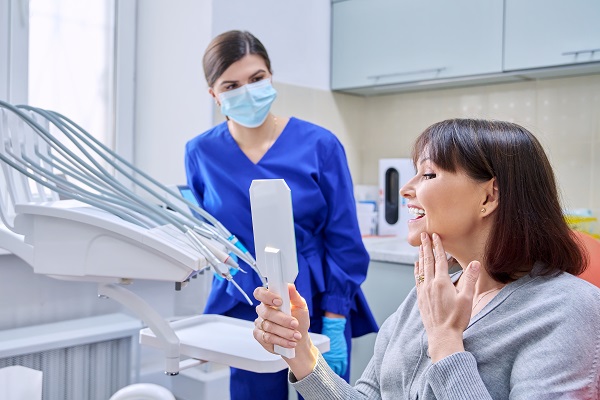 You may have heard of dental bridges as a type of restorative treatment at the dentist's office. It is one of the various options the dentist can explore to restore smiles and the full function of the mouth. As you consider this treatment along with other possible solutions, it is helpful to understand how bridges…